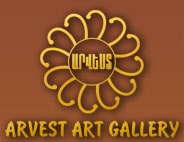 Every Monday Arvest Art Gallery master-class takes place.
75/78 Bogenbay Batira Street
(corner Kaldayakov)
Almaty, Kazakhstan

Phone: + 7 727 291 47 97
Mobile: + 7 701 799 94 09

Articles about our authors
Abdrashit Aronovitch Sydyhanov
Abdrashit Aronovitch Sydyhanov - Honored Artist of the Republic of Kazakhstan, laureate of the State Prize in the field of culture and arts of Kazakhstan, Honorary Knight of the Order "Kurmet", winner of the Independent Award "Tarlan" for 2000.


Born in 1937 in a.
Kulagino Guriev region.
In 1965 he graduated from the Almaty Art College.
Gogol.
Member of national and international exhibitions - from 1965 Member of the Union of Artists of Kazakhstan - from 1967


Abdrashit Sydyhanov began his career in the mid 60s.
and created a series of works that brought him fame as a "young, talented painter."
In parallel with the search capabilities of the pictorial language in easel painting, A.Sydyhanov worked for 25 years as production designer on the film studio "Kazakhfilm."
During this period he created more than 1,000 designs for films, for which the artist was awarded the State Prize (1986)


The period of greatest prosperity in the works A.Sydyhanova many critics defined the 80s.
At this time, changing the manner of his pictorial language, the artist created the now well-known works.


Works A.Sydyhanova are in public museums and private collections in Kazakhstan, Moscow, Liechtenstein, United States, Israel, France, Germany, Canada, Turkey, Greece, the United Arab Emirates and other countries.